Language is the tool of communication. Language is the carrier of culture. So the acquisition of a second or foreign language is also the acquisition of a second or foreign culture.
The unforgettable first day of school
As summer holiday is coming to an end, schools are starting all over China. The first day of school can be a day that people love and hate about. Do you remember your first day of school, a new semester or college?
Was it one of the most important days in your life? How did you feel? Intimidated, scary, excited or bewildered?
★I felt so excited but fearful about the future in the new campus!
★ I thought it is weird, I 'm so frustrated when teacher told us something we had to do; I thought maybe I lose the freedom forever, so we are forced to be disciplined since then
★It seems like a chaos. Boys and girls undertake the suffering period to restart to accustom the new term even though they do not know what will come. Teachers are eager to make theirs rules clear……
★ It's nice to see familiar faces again as well as the familiar life style in school after a period of rest time. we all turn up with our own dreams.
★I'll never forget the day when my father saw me off at Harbin train station and I had to go to University that is more than 2000 km away from home. Before that I had never travelled more than 100 km away in my life.
★It was quite an adventure. Old memories are flashing back to me now. I remember we were at the bank and opened up my first bank account and deposit all his savings in it for my tuition and fee.
My father got me a hard sleeper, he carried my luggage on board and talked to the middle-aged man who's in the same cabin with me. He asked the man to look after me. I said that I would be alright. I assure him I would take good care of myself. I'll never forget his worried eyes. He had insisted to go with me, but I refused, for one reason, it would save money, second, I wanted to prove to my dad that I was not a child any more.
Let dreams fly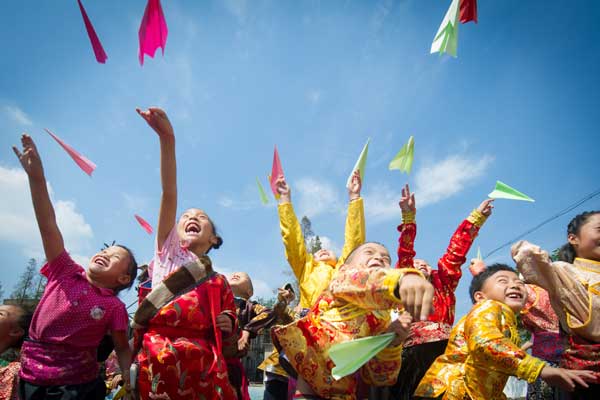 Tibetan students at a primary school in Hefei, Anhui province, throw their paper planes - on which they have written their best wishes - into the air on Sunday as they welcome the first day of the new semester. A Chinese schoolboy wearing traditional Han clothes reads during the school's opening ceremony in Jinan city, 29 August 2014. First grade pupils gather at Wuyingshan primary school in Jinan, the capital of east China's Shandong province to celebrate the opening ceremony of new term.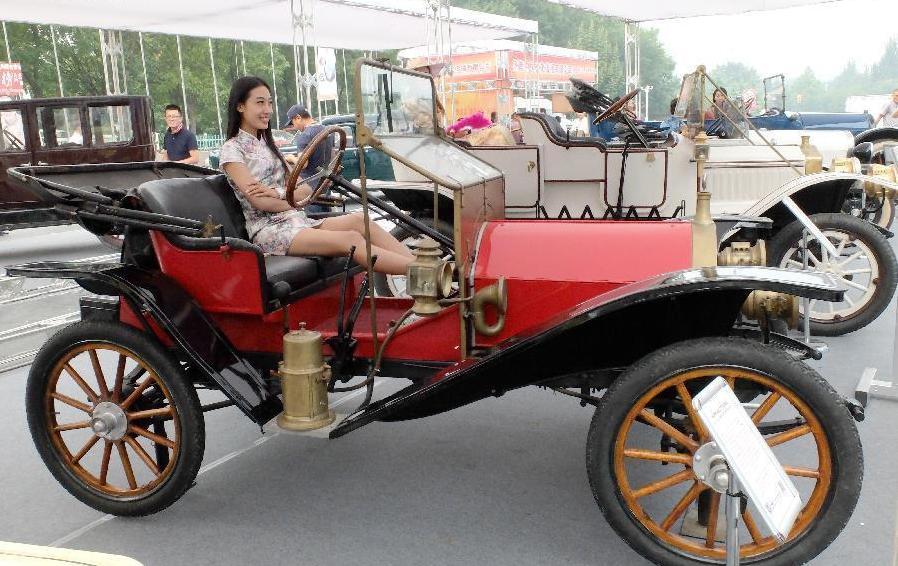 ★Visitors view antique cars during an exhibition of American classic antique cars in Jinan, capital of east China's Shandong Province, Aug. 30, 2014.
A Ford Model-T antique car is displayed during an exhibition of American classic antique cars in Jinan.
A Maxwell antique car is displayed during an exhibition of American classic antique cars in Jinan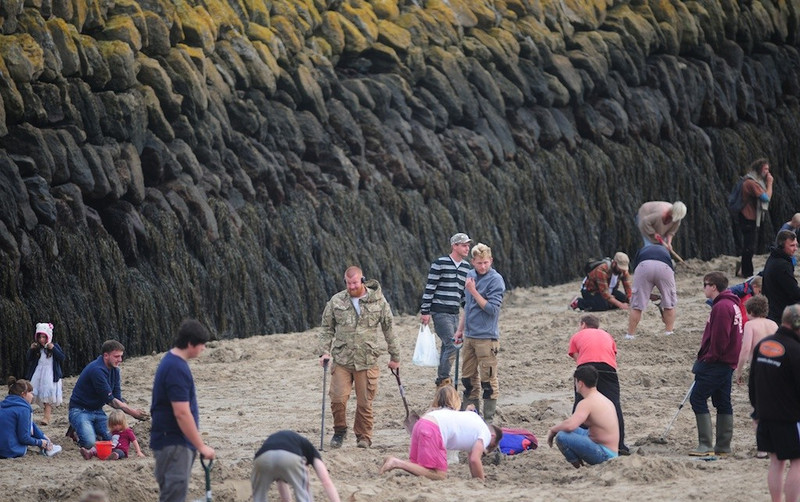 Gold rush as artist buries gold on British beach
LONDON - Thirty gold bars have been buried on a beach in Britain by a German artist, prompting a flood of gold hunters with metal detectors to seek their fortune Friday.
The gold bars, worth a total of ?10,000 (13,000 euros, $17,000), were buried in Folkestone, southeast England, by Berlin-based MichaelSailstorfer as part of an upcoming arts festival.
Members of the public will be allowed to keep any of the 24-carat bullion which they find.
"There are 30 gold bars buried there, along with a lot of washers, so if you bring your metal detector you will find a lot of washers before you find any gold,"