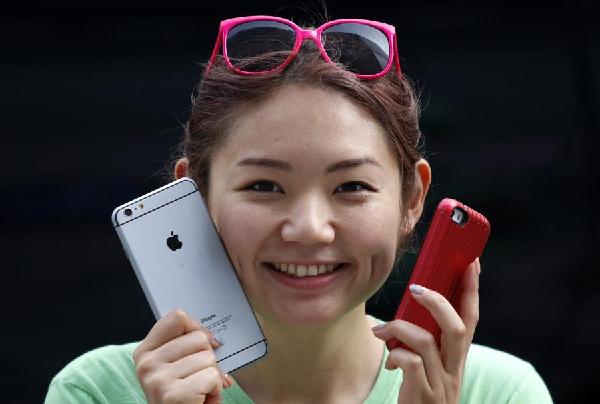 iPhone 6 rollout bypasses mainland
A woman holds a mock iPhone 6 plus (L) and an iPhone 5s as she waits in a line, ahead of the September 19 release of iPhone 6 and iPhone 6 Plus, in front of an Apple Store at Tokyo's Ginza shopping district September 10, 2014. Apple Inc unveiled a watch, two larger iPhones and a mobile payments service on Tuesday as Chief Executive Officer Tim Cook seeks to revive the technology company's reputation as a wellspring of innovation. [Photo/Agencies]
A waiting government approval is likely the major reason that the world's largest smartphone market will miss the rollout of the iPhone 6.
The next-generation iPhone will be available in 10 markets starting Sept 19. Hong Kong is the only Chinese territory to get in on the initial launch.
Apple did not say why the Chinese mainland was not on the list of initial countries to receive the iPhone 6.
The phone is not on Ministry of Industry and Information Technology's list of telecom devices that have been approved to sell on the mainland.
It remains unknown if Apple has not yet handed in applications to the ministry or if the industry watchdog put the US company on hold.
The ministry did not respond to calls from China Daily asking for clarification.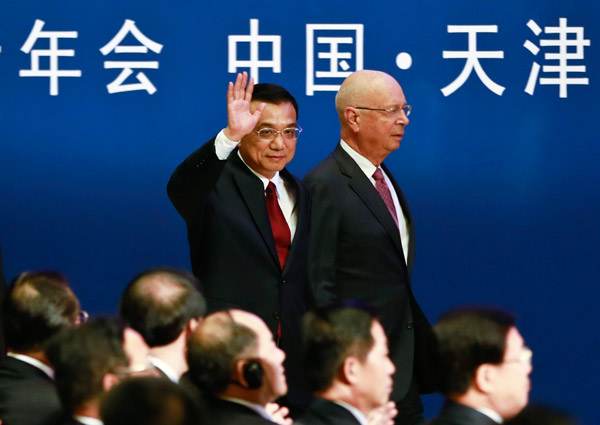 Premier Li said China will carry out reforms and use macroeconomic tools in the next four months to ease downward pressure and ensure the economy can meet its annual growth targets